On September 27 and 28, 2023, the EBRA Board of Directors visited The Registry Agency to meet with our registry colleagues in Bulgaria who joined EBRA as full members in 2022.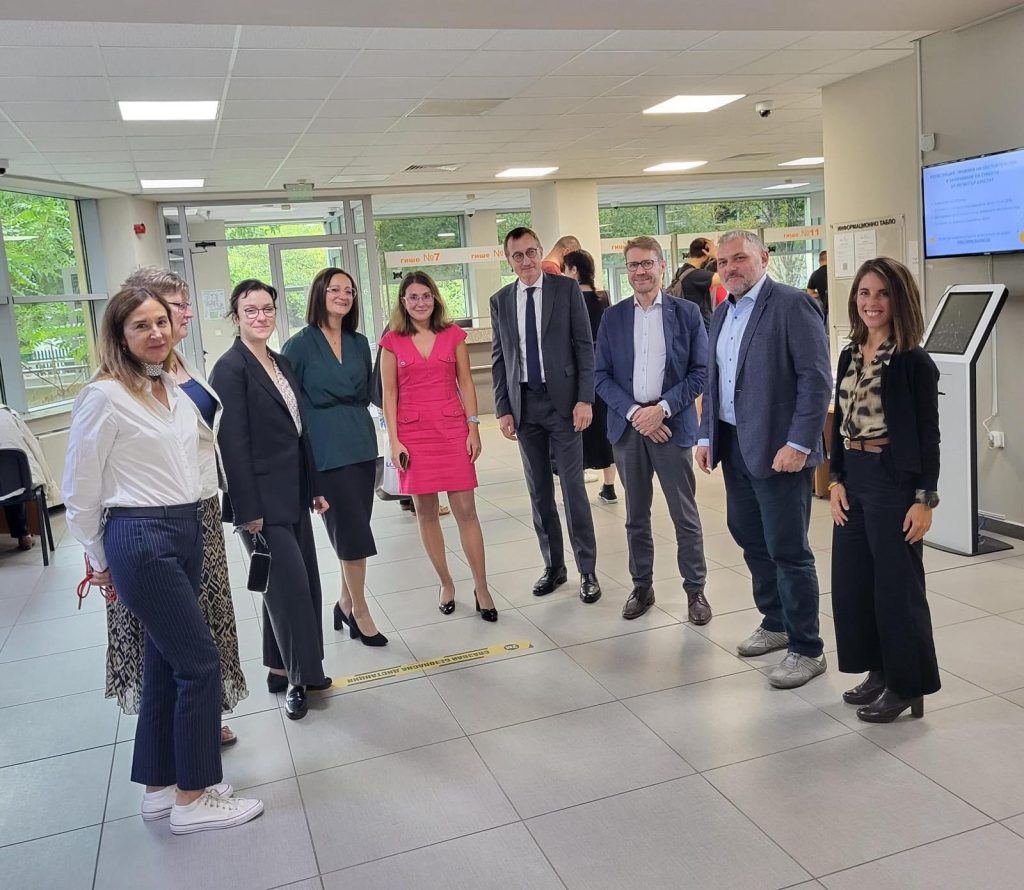 During the visit, The Registry Agency hosted two meetings; EBRA's Strategy workshop with external consultant John Murray, and the EBRA Board meeting, where the Board discuss the management of the Association.
Mr Antti Riivari, President of EBRA, was welcomed by Mrs Daniela Miteva, Executive Director of the Registry Agency.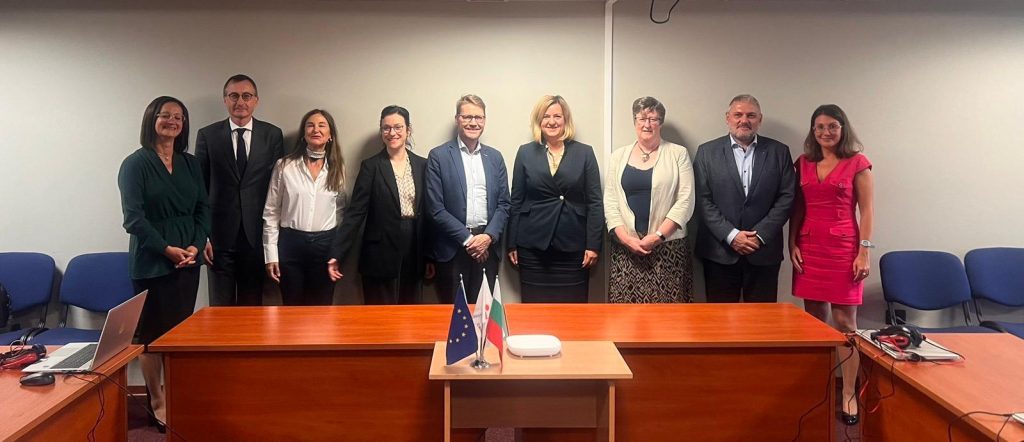 From left to right: Luybomira Ruseva, Yves Gonner, Ana del Valle, Gesine Freund, Antti Riivari (EBRA President), Daniela Miteva (Executive Director of The Registry Agency), Maureen O'Sullivan, Marco Vianello, Yordanka Sokolova
During Daniela's address to the EBRA Board, she emphasised the importance of the interaction between European commercial registers to face international challenges, and to exchange experiences and best practice in the best interest of consumers. Daniela also gave an overview of the role and activities of the Bulgarian commercial register since it was launched 15 years ago. 
Mr Antti Riivari thanked Mrs Daniela Miteva for such a warm welcome and for their active participation in the expert working groups that EBRA organise during the year.
We are grateful to The Registry Agency for hosting the EBRA Board for the two days and look forward to meeting again soon.