Over the past years, we have received several complaints about a company – EU Business Register – demanding enterprises to pay for annual subscriptions to a marketing database.
We would like to clarify that European Business Registry Association (EBRA) AISBL has no relations whatsoever with EU Business Register.
Complainants may receive an email that looks like this: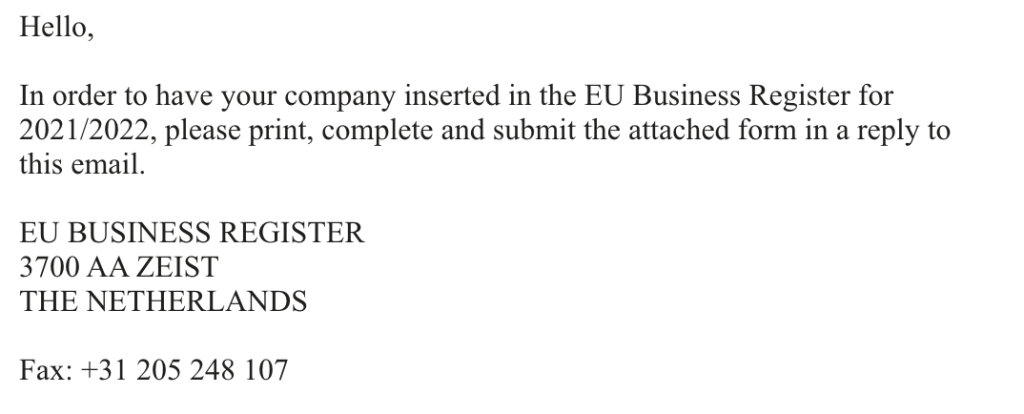 And may be asked to complete a form that looks like this: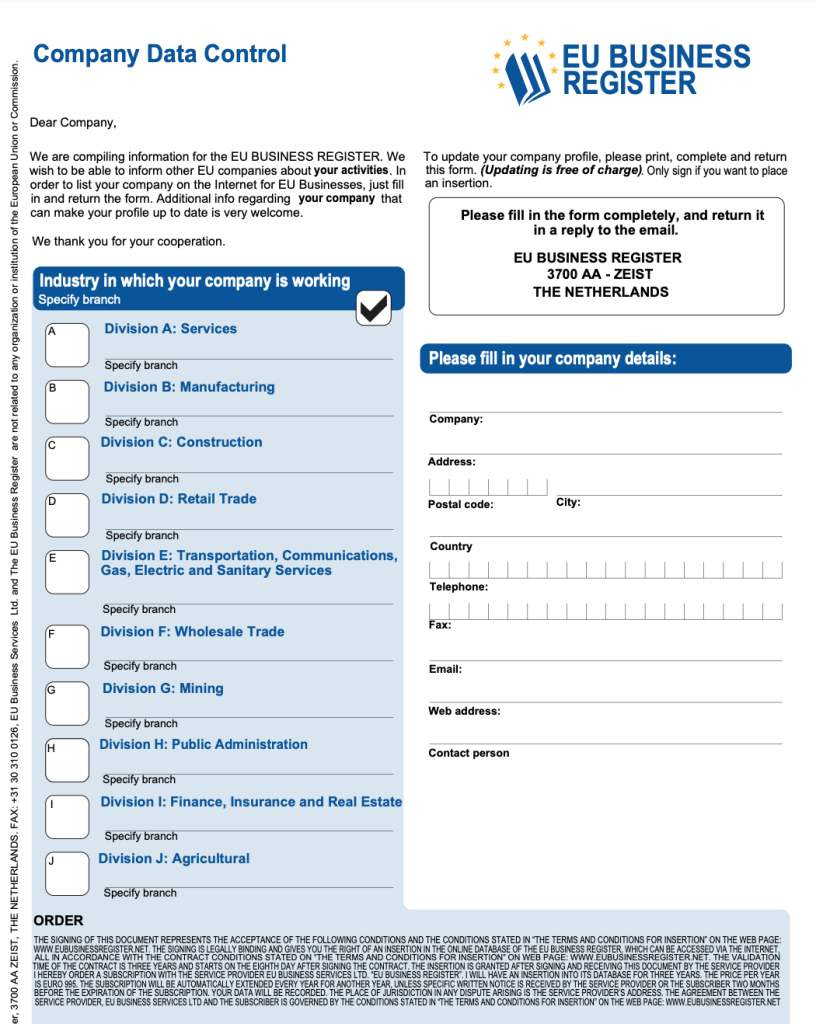 Please note that neither of these documents are associated with, or sent from, EBRA.
The EBRA is a legitimate organisation that connects a number of Business Registers and provides a valuable service to the public.
The EBRA operates the European Business Register (EBR). The EBR is not a registration authority and does not maintain any database of companies. For such reasons, EBR can not and will not demand any payment to companies to be entered into a database.
To learn more about the EBR service please visit: http://www.ebr.org/ebr-service