On 31 May and 1 June, Conseil National des Greffiers des Tribunaux de Commerce (CNGTC) hosted the EBRA conference for 2023 at the Crowne Plaza République, Paris. The Conference was titled, 'Facing the Upcoming Challenges: Innovation, Transparency and Sustainability and focused on topics and discussion that are highly relevant to the business registers, who operate in a time of constantly evolving responsibilities.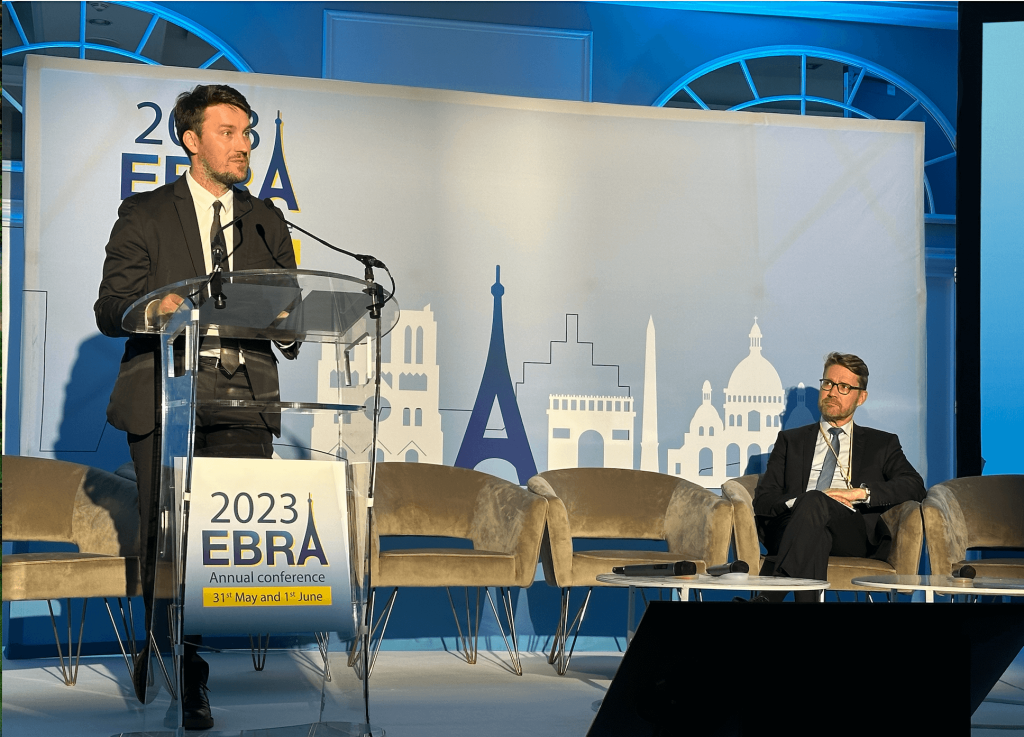 The conference welcomed around 150 participants. Most attended in-person with some attending online to follow the presentations for the event. The first day opened with a warm welcome from Thomas Denfer, the President of CNGTC and Antti Riivari, the President of the EBRA Board.
The conference programme covered a wide range of speakers and topics, including digitisation and sustainability, the latest challenges in anti-money laundering and views on how to balance the transparency requirements vs privacy protection.
It is clear that the traditional role of the business registries has shifted and will continue to change in the coming years. EBRA is responding to this in the form of a new strategy, which is currently being drafted to be presented to Members at the November General Assembly.
Thank you to everyone to helped make this event a success, including the organisers who worked behind-the-scenes and the fantastic presenters on stage.
We look forward to seeing you in Georgia next year for EBRA 2024!